Teacher JJ (Jonathan Brownlee)-Head of Foreign Faculty
Teacher JJ is an American teacher, with a degree in Management and an Early Years certification. Teacher JJ has been in Thailand and teaching at Srithammarat Suksa Christian School since 2002. After serving as head of the English Programme for several years, he returned to America to further his studies and let his daughter study in American schools.  His love for Thailand and Srithammarat Suksa led him to return as the Academic Adviser for the secondary program, and has since come back to be the head of staff. He loves family, teaching, socializing and sports.  He encourages his staff to know, love and understand Thailand, and Thai people the way he does and experience all that it has to offer. He has taught in America, Guam, Hong Kong and China as well as Thailand. Teacher JJ loves teaching at a Christian School with such a dedicated, fun, and friendly staff.
Secondary
Teacher Suzanne Tipton - Homeroom Teacher 8B
Teacher Suzie is from Nashville, Tennessee in the USA. She loves Harry Potter and will stupefy her students while teaching Science this year. She is an amazing cook and loves playing cards in her spare time. She is looking forward to another great year in Thailand.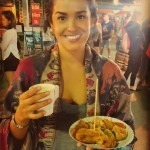 Teacher Sarah Arguijo - Homeroom Teacher Grade 11
Teacher Sarah is from Austin, Texas, USA. She has a Civil Engineering degree from the University of Texas at Austin and previously designed water and wastewater treatment plants. This year she is teaching grade 10 and 11 math and science. In her free time Teacher Sarah enjoys playing sports, practicing yoga, watching live music, and eating Thai food.
Teacher Mac Hagen - Homeroom Teacher 9A
Prior to coming to Srithammarat Suksa, Mac Hagen was a teacher in Southern California and the Bay area. He has five years teaching experience primarily in inner city schools and loves the change in venue to beautiful, sunny Thailand.  The warmth from the weather is preceded only by the generosity of the Thai people.  His interests include fast paced motorcycle rides, Thai hip-hop, cooking, and curriculum and design.  mhagenplacer3@gmail.com
Teacher Erin Bell - Homeroom Teacher 8A
Teacher Erin hails from Montana in the United States and is very excited to be in Thailand for the first time. After receiving her Bachelor of Arts degree in Biology from Carroll College in Montana, Erin went on to educate the public about conservation and environmental impact as a wildlife caretaker. Now that she is at Srithammarat Suska, she plans on taking that same passion and putting it into her work with her Mattayom students. When she's not teaching, Erin enjoys playing volleyball, hiking, diving, and most outdoor activities. She looks forward to exploring all that Thailand has to offer and a fun-filled year.
Teacher Fannie Michaud - Homeroom Teacher 7A
Teacher Fannie will be teaching maths for grade 7 and 8. She comes from Canada. She was born in a small town called Joliette. She graduated from Quebec University in Three-Rivers with a BA in Education. She is specialized in education for students with special needs. She graduated in 2014. Since then, she has worked as a teacher. In 2014-2015 she thaught in an high school named Bermon. She was teaching maths and French and she was tutoring students with disabilities such as dyslexia, dysorthographia, dyscalculia, dysgraphia, AD, aphasia, intellectual disabilities or autism. In 2015-2016, she worked in an elementary school, also teaching maths and French. When she isn't teaching Fannie likes to be active. She likes snowboard. She used to play touch/flag football and soccer in Highschool. Her passion for travelling brought her in Thailand. She has visited many countries such as USA, Mexico, Cuba, Costa Rica, Dominican Republic, Ireland, France and now Thailand. She will continue to travel as long as she can. The best 3 words that describe Fannie would be calm, sweet and funny. Her greatest challenge for this year is to learn to speak Thai. She is very excited to teach at Srithammarat Suksa.
Teacher Shaalan Lazim - Homeroom Teacher 8A
Shaalan is from London, England and currently teaches G9 English in the Mattyom EP. He is a fun loving and relaxed person who enjoys travelling, seeing and learning new cultures and eating good food. In his personal time he enjoys playing football and relaxing on the beach with a coconut special. He went to university in London and has a BA in History and loves to teach English or anything else for that matter to just about anyone. He has been in Nakhon for a year and a half and has made himself at home. He loves Thai food and Thai culture. When he is old and decrepid he wants to retire on a farm and eat tropical fruit near the beach or a waterfall.
Teacher Ben Letschka - Homeroom Teacher 8C
Before traveling to this wonderful school Ben lived in southern England, where he was born. Sport and Health has always been an influential part of his life, competing in lots of sports including triathlon, football, badminton, American football, volleyball, boxing and many more. Ben studied his BA honours degree in Sports Studies and Sports Development, alongside working as an established and reputable personal trainer in a nationwide Health Club. Ben's motivation will no doubt reflect on to the students, resulting in an improvement of talent, performance and sport ethic. Ben has a very strong view that sport and health is essential in all students and adult's lives, he believes the benefits are endless, socially, physically, mentally and emotionally. We are looking forward to this coming year and the progression that we will see in the students.
Teacher Tammy Drake-Science Grades 9-11
I am from Missouri, USA. I attended the University of Missouri-Columbia and majored in Biology. I really like science, music, movies and TV. I love having peanut-butter and Oreos together, and I do not like fish.  fred_2006@hotmail.com
Teacher Dan Campbell-Math Grades 9-12
Dan Campbell is from Missouri, in the United States.  He has a degree in Ceramic Engineering from the University of Missouri-Rolla.  When he's not teaching math classes, you can find Dan playing board games and watching superhero movies.     _dan_16_@yahoo.com
Teacher Tony Bachmann – Health Grades 7-11/ P.E. Grades 7-8
Teacher Tony Bachmann—Health Grades 7-11, P.E. Grades 7, 8.  Teacher Tony is from Wyoming, USA. Tony began working with children a few years before coming to Thailand.  He enjoys building relationships with kids, laughing with them, and sharing ideas.  Tony is drawn to the Thai people's way of living for their simplicity, creativity, and the common respect that people show toward one another.  This is Tony's first year teaching at AMC and is looking forward to teaching children about their Health and well-being.  He has enjoyed living near the mountains and sea, working with skilled teachers from diverse backgrounds, and learning from his experiences.  In his free time, he enjoys learning about animal and insects, eating spicy curry soups, studying yoga, and going for runs in the mountains. Tony believes that youth are influenced by the behaviors and habits of the adults around them.    tonybachmann@hotmail.com
Teacher Ted Guzowski -  English Teacher Grades 9-12
Teacher Ted is from Melbourne, Australia and has been a teacher and lecturer for many years.  He loves music, particularly Blues and Jazz, and enjoys jamming with other musicians.
Teacher Marie Gilbert - Math Teacher Grades 9-10
Teacher Marie - Grades 9 and 10 Math. Teacher Marie grew up in Los Angeles, California and went to University in San Diego, California where she studied History and Math. Teacher Marie has also lived in Paris, France. This is Teacher Marie's first time in Thailand and first year as a teacher at Srithammarat Suksa. Teacher Marie enjoys yoga and photography, and she loves to eat Thai food.
Teacher William Stafford - Social Studies Teacher Grades 9-10
Teacher William is from Australia and has lived in Thailand for the past ten years and has been married for two years.  He has a Masters Degree in Applied Science and has taught Science, Mathematics, Geography and English to High School and University students for 30 years in Australia, Japan and Thailand.  He sailed his 12 metre Ketch from Australia to Thailand in 1999 on his way to the Mediterranean and liked Thailand so much he stayed.
Teacher Abim Campbell - Social Studies Teacher Grades 7-9
Teacher Abim is from Louisiana in the USA. His favorite foods are Crawfish and "The Bloomin' Onion from Outback Steakhouse". He loves Horror movies, but hates romantic comedies. Teacher Abim is an avid singer and part-time guitar player. He loves to cook food and to have BBQ's at his house. Also, he is a local push-up champion from 2008. He beat  large contingent from the local army base. He was very proud of this achievement.
Teacher Anna Quigley - Health and P.E. Teacher Grades 7-12
Teacher Anna is from America. She graduated with her Bachelor of Science in Exercise Biology from the University of California, Davis. She loves working with kids and seeing their athletic and language abilities develop. When she isn't teaching, teacher Anna enjoys playing sports and exploring the outdoors. She loves all animals, especially dogs. Teacher Anna is excited to get to know her students and learn more about the Thai culture.
Teacher Stephen Horrell - English Teacher Grades 9-10
Teacher Stephen is from Dana Point, California in the USA. He has a bachelors degree in Environmental Science from University of California at Santa Barbara. Prior to being recruited by Srithammarat Suksa he was a Track and Field coach for four years at his local high school. This is his first year teaching in a classroom setting and is filled with enthusiasm for all of his students. This is his first time in Thailand and loves the weather, people and culture.
Teacher Robert Mcaskill - Science Teacher Grades 9-11
Teacher Robert is from Manchester, England. He has a Master of Science degree from the University of Aberdeen in Scotland. After graduating he taught for one year in Shanghai, China and one year in Bangkok. He likes the scenery, hot weather and food in Thailand. In his spare time teacher Robert enjoys playing football, reading and hiking.
Teacher Janese Carstens - Math Teacher Grades 9-11
Teacher Janese is from Billings, Montana, USA. She graduated from Azusa Pacific University with a MA in TESOL (Teaching English to Speakers of Other Languages) and from Concordia University – Portland with a BA in Christian Education. She is an international presenter on teacher and manager training, program development and cross cultural communication as well as having created an Intensive English Language Program for an American university. She has taught TESOL (and TEFL) for 10 years in mainland China, USA, and is excited to now teach in Thailand. At AMC, Teacher Janese teaches Mattayom 2 and 3. As a life-long learner and educator, she enjoys teaching students because it's always rewarding to be allowed to impact another's life for a short-term period with the potential for a long-term impact. When not teaching, Teacher Janese can be found reading in her hammock, traveling and experiencing the area/cultures, and looking for opportunities to understand the world around her.
Primary
Teacher Christina Garza - Homeroom Teacher 1A
Teacher Christina is from New Mexico, USA. She holds a Bachelors degree in Education and Spanish, and a Masters in Applied Linguistics (TESOL). She has over three years experience in teaching Spanish as a foreign language to high school students. She has a passion for language teaching and believes in teaching that supports learners to actively explore their educational experience through engaging, personal and content-based projects and activities.She also strongly believes in teaching that acknowledges the local community and is sensitive to the cultural context.  Before coming to Thailand, she lived and worked in Australia with her husband. In her spare time she enjoys film, running and listening to music. She feels very fortunate to have the experience to teach primary at Sithammarat Suksa and hopes to gain new knowledge and grow as an educator.
Teacher Brandon Jasper – Homeroom Teacher 6A
Teacher Brandon grew up in North Dakota, USA and graduated with a geology degree from the University of Hawaii. He has worked as a geologist in the petroleum industry and with youth in a mental health facility. His various roles working and volunteering with youth have led him to teaching and he is excited to begin his teaching career here at Sri Thammarat Suksa School! He has many different hobbies, but volleyball and hunting are at the top of his list.
Teacher Christopher Cromeans - Homeroom Teacher 5B
Teacher Chris comes from the Texas in the United States, where has taught Geography, History, and Gifted/Talented for 11 years.  He hold as B.A. degree in Anthropology, a B.S. degree in Geosciences, and is almost finished completing his M.S. degree in Geosciences.  He will be teaching Science for Grades 4, 5, and 6 and Health for Grade 6 at Srithammarat Suksa.  He is excited to be in Thailand, and is loving learning more about the people, culture, and language.  In his spare time, Teacher Chris enjoys traveling, reading, watching American football and basketball, and learning more about this world that we live in.
Teacher Scott Trimble - Homeroom Teacher 4B
Teacher Trimble has been fortunate to live in many different parts of the USA and the world in his 29 years so far! He grew up in Connecticut in the USA, then lived in California and Texas while studying Economics and Educational Psychology. He also spent one school year teaching Physical Education in Cairo, Egypt. Trimble loves to play football, basketball, and golf. He also enjoys reading about science and listening to rock music. He loves his job here at the Srithammaratsuksa School!
Teacher Scott Langer - Health and P.E. Teacher Grades 1-6
Scott is a Canadian teacher from Edmonton Alberta Canada. He has worked most of his working life in the fitness and nutrition industry. He spent four years teaching at Sri Thammarat Suksa school from 2007-2011. He then returned to Canada and lived in Vancouver to be close with family and friends. He worked 2 years in the fitness and nutrition industry before deciding to return to Thailand to resume teaching. He loves sports, reading, traveling, and has a major passion for snorkeling. He is currently teaching Physical Education and Health to Pratom students.
Teacher Brooke Nupoom – Lead Teacher, Grade 3B Homeroom Teacher
Teacher Brooke is an American and teaches Grade 3 here at Srithammarat Suksa. She loves helping the students with their English skills and is very interested in different teaching styles and approaches. She has recently taken the position of Lead Teacher and loves working with such a diverse team.
Teacher Lee Bulmer - Homeroom Teacher 1/A
Teacher Lee began his career in teaching at a small Primary School in London where he also complete his BA Education. Over the years Teacher Lee has also taught students in the United States, Africa and France. He looks forward to teaching all the great students in Grade 1.!
Teacher Alexis Sebilian - Homeroom Teacher 1B
Teacher Lexi is originally from America. She has a BA from Plymouth State University where she studied English education. Before coming to Thailand she worked with high school students teaching English and health. Teacher Lexi loves learning new things and is excited to learn all about Thai culture and meet new people. She is thrilled to be working with grade 1 because they are SO FUN and love to learn just like she does!
Teacher Stephen Gately - HOmeroom Teacher 2B
Teacher Stephen is from Texas in the United States of America. He coached and taught at Santa Fe High School in Texas for three years.  He loves basketball, volleyball, football, American football, and scuba diving. He is happy to be in Thailand and is excited to work with the people of Thailand
Teacher David – Grade 6A Homeroom Teacher
Teacher David came to Srithammarat Suksa in 2007, after 3 years teaching in the North of Thailand. Before coming to the "Land of Smiles" David gathered more than 25 years of experience as an educator in Australia. This year David is teaching Science to Grades 4, 5 and 6 as well as Grade 6 Mathematics. He is also the Grade 6 homeroom teacher. David holds a BA in English and a Diploma of Education, as well as a TEFL Certificate. "I enjoy watching the children grow and change, challenging them to be independent thinkers. The hugs and smiles are great too."
Teacher Will Anderson - Grade 3A Homeroom Teacher
Teacher Will is from America. He was born in Everett, Washington, in America, and graduated with a Bachelor of Arts in Piano Performance from Western Washington University in 1995. He began teaching in Honolulu, Hawaii, and Bend, Oregon and moved to Thailand to teach in 2007.
After school he trains minions for triathlons with regular biking, swimming, and running workouts as well as a healthy lifestyle and lots and lots of fun. Exploring Thailand and learning about Thai culture is also one of his favorite pastimes.
Teacher Rob Gale - Grade 2A Homeroom Teacher
Rob is from Sheffield, England.  He studied Law at Hallam university in Sheffield. In a previous life he worked as a civil servant. He has been living, traveling and working in South East Asia for the last 18 months.  His hobbies are sleeping and eating.
Teacher Jack Fleming - Grade 5A Homeroom Teacher
Teacher Jack is originally from Brighton, in the U.K. He graduated with a degree in History from Bristol University in 2009 and has been teaching in Thailand for the past three years, both here in Nakhon Sri Thammarat, and before that, Songkhla province. This term Teacher Jack will be working with Grade 5, an experience which he is immensely looking forward to. In his spare time he enjoys playing sports such as football, basketball and frisbee, and he likes to read and see live music.
Teacher Caleb Arnold – Homeroom Teacher 5B
Teacher Caleb is from LaFayette, Georgia in the USA. He has a Bachelor's Degree in Physical Education and Health from Lee University in Cleveland, Tennessee and a Master's Degree in Leadership and Ethics from John Brown University in Siloam Springs, Arkansas. He and his wife, Chloé, are both experiencing Thailand for the first time. Chloé is also a teacher at Sri Thammarat Suksa School. Teacher Caleb loves the people and culture of Nakhon si Thammarat! Everyone has been so nice and such a pleasure to spend time and work with. He is looking forward to an amazing year and living life in Thailand!
Teacher Lydia Cooper - Homeroom Teacher 1B
Teacher Lydia Cooper has been teaching Grade 1 in Thailand for several years. She taught for two years in South Korea before coming to Thailand, and she has a BA from the University of Miami, where she studied Political Science and English. She loves her students and her coworkers, and she loves Srithammarat Suksa School! When she is not having fun with her students, she is doing yoga, reading good books, and cooking delicious American food.
Teacher Joey Burgess – Grade 1B Homeroom Teacher
Teacher Joey is from California.  He is a graduate from the University of California at Santa Barbara in Environmental Studies.  He has been in Thailand for eight months and was previously an English teacher in Chumphon.  Teacher Joey loves backpacking, hiking, and riding his bike.  He loves Thailand because of the natural beauty as well as the beauty of the people (and the food!).   joeyrayburgess@gmail.com
Teacher Scott Ward – Grade 5 Homeroom Teacher
Teacher Scott is from Leicester, England. He is very excitied to be teaching English to grade 5 and 6 and he has loved his time spent teaching in Thailand so far. He enjoys reading and he loves to play all sports but his favourite would have to be cycling. He eats almost anything and he loves Thai food!    ward.scott1986@googlemail.com
Teacher Tabitha Dillschnitter – Grade 4B Homeroom Teacher
Teacher Tabitha teaches Grade 4 English. She graduated with English and Journalism majors in South Africa, where she also studied teaching and photography. This is her first full time teaching experience. She looks forward to learning with the children at the school and working with such a wonderful, helpful team. She feels blessed to live in a place with such friendly people to meet, and beautiful countryside to explore.    tabithadillschnitter@gmail.com
Teacher Bert Brandon – Grade 3A Homeroom Teacher
My name is Bert Brandon and I grew up in North Bay, Ontario, Canada. I studied Sport Management at Brock University and this is my first year as an English teacher and I really enjoy it. I love the work environment, the other teachers, the kids and the town. I want to continue to travel around Thailand, learn more of the language and make great friends.    bertbrandon@gmail.com
Teacher Lisa Kerry – Art Teacher 1-6, Computer Teacher 1-3
Teacher Lisa is from America, having mostly lived in the Northwestern part of the country. She calls Bozeman, Montana her hometown, which is where she graduated with a Bachelor of Arts in Photography. She is also a Graphic Designer, and is proud to work on advertising campaigns supporting social causes, including substance abuse prevention and ecological sustainability. This is her first year teaching at Srithammarat Suksa, but is looking forward to settling in and staying for little while. She believes in the potential of "little people," and is happy to be a part of their education…for the children truly are the future! She tries to learn something new every day, and hopes to help inspire students to keep learning. Her interests include yoga, nutrition, traveling, being in nature, and spending time with animals. She is so happy is be in Thailand, and loves all of the beautiful Thai smiles!
Teacher Alice P.B. Williamson – Grade 2B Homeroom Teacher
Teacher Alice is from the United Kingdom, but wishes she was from America. She has a wealth of experience in Physical fitness and drift car-racing. Some of her favourite movies include "Dude, where's my car?", "The Fast and the Furious" movies and "My Dinner with Andre". She loves exploring, teaching and the enthusiasm of the kids, but most of all, she loves Barbie and anything pink. In her free time, she likes going to the pool and getting manicures/pedicures on her chola-like nails. She  is very good-natured and is a very sweet and kind person. If you ever need cheering up, give her a ring.
Teacher Lauren Kehoe - Grade 5 Homeroom Teacher
Teacher Lauren is the homeroom teacher for Grade 6 and she teaches Grades 5 and 6 Science and Grade 6 English. Teacher Lauren is from Canada. She has been teaching in Thailand for 2.5 years, both in Nakhon Si Thammarat and in Rangsit, Pathum Thani.
Teacher Jessica Smith - Grade 4 Homeroom Teacher
Teacher Jess is originally from San Diego, California but lived in Colorado for the past eight years. She has a bachelors degree in Liberal Arts with an emphasis in Elementary Education. Jess has been in Thailand for a year living in the North East and loved it so much that she decided to move to the south so she can see a different part of Thailand and enjoy weekends at the beach. She loves anything outdoors, swimming, playing soccer, rock climbing, and surfing. She loves her students and is excited to teach them for the year here at Srithammarat Suksa!
Teacher Esthé van Aswegen - Grade 1 Homeroom teacher
I am Esthé van Aswegen and I come from South Africa.  I have a degree in Education (B.Ed).  I have also done a few courses to make me the best teacher that I can be.  I have certificates in:  Qualified learn to swim teacher, ASA level 1 athletics coach. I am part of the Netball Umpires Association. I did a school Readiness assessment program.  I did a CPR course and I have a level one First Aid certificate.  I did workshops in leadership skills, group dynamics, managing stereotypes and value-driven leadership.   I have also completed my 120 hours TEFL course.  I see myself as a neat, honest, helping and very patient person.  I like horse riding and being in the nature.  I am a very outgoing person and love new adventures.  I also like music, singing and dancing.  I always try to bring new ways of learning into my classroom. I would like to use my experience and enthusiasm in Srithammarat Suksa School to help the learners enjoy learning and learn more effectively.
Teacher Julia Falcone - Grade 3 Homeroom Teacher
Teacher Julia is from Canada. She has a Bachelors Degree in the Arts (Child and Youth studies) and a Bachelors Degree in Education. She has had many experiences with teaching in Canada and is very excited to teach students in Thailand. Teacher Julia enjoys the outdoors and listening to music. Her favourite food is dill pickles.
Kindergarten
Teacher Suzi Hall - Anuban Teacher K 1/3
Teacher Suzi is from London, England. She has a BA degree in Art & Design from the University of Arts in London. She continued her education gaining a diploma in Personal Training, Anatomy, Exercise and Massage. She also ran her own business for 10 years in London and Thailand training private clients and teaching yoga classes. She has been living in Thailand for over 5 years and every year she returns to the UK to work at summer camps and nanny positions. She has  always loved working with children and recently became a mum, which is easily the best job in the world.
Teacher Mary Elise Grassmuck - Anuban Teacher K 2/3
Teacher Mary is from San Antonio, Texas in the United States. She has lived in San Antonio her entire life, but is very excited to experience Thailand and Thai culture. Teacher Mary received a Bachelor of Arts in History from Trinity University in 2014 and a Master of Arts in Public History from Texas State University in 2016. Before joining the team at Srithammarat Suksa, Teacher Mary worked in Education with the United States National Park Service. She enjoys photography, camping, and traveling and is looking forward to exploring beautiful Thailand! Check out Teacher Mary's website at www.maryelisegrassmuck.com
Teacher Chelsie Kirman - Anuban Teacher K 1/4
Teacher Chelsie is from England and has been teaching in Thailand for one year. She has fallen in love with Thailand and teaching young children. She received her BA degree in Journalism from John Moores University in Liverpool before moving to Thailand. She was been teaching EP K2 for one year before coming to NST and is looking forward to meeting a new class and having lots of fun! In her spare time Teacher Chelsie likes to go the the beach, play sports and read.
Teacher Carrie Roy - Anuban Teacher K 1/2
Teacher Carrie is from New Orleans, Louisiana. She attained her Bachelor's degree in Dental Hygiene at Louisiana State University. She has also completed her TEFL certification.  This is Carrie's first time to Thailand, and the loving culture and breathtaking scenery intrigue her daily.  She has always enjoyed her time with children, and is more than excited to be in her current role as a Kindergarten teacher.  In the year to come, she looks forward to teaching children and learning even more from them at the same time.  Outside of school she enjoys the outdoors, traveling, cultures, and anywhere she can get to on a bicyle.
Teacher Sarah Sam McCabe - Anuban Teacher K 1/1
After teaching high school in Bangkok for 7 months, Teacher Sarah Sam is absolutely delighted to now be the K 1/5 English teacher alongside Kru Tarn here in beautiful Nakhon Si Thammarat. Originally from sunny California in the United States of America, Teacher Sarah Sam received her bachelor's degree in Liberal Studies (Education) and English Literature from San Francisco State University in 2013. Teacher Sarah Sam loves teaching and has taught nearly all ages, from head Pre-K teacher, to a writing teacher for teenagers, a teacher's assistant for grades 1st-3rd, as well as a teacher's assistant for adult ESL students in community college. She is so happy to be teaching Kindergarten as we get to make learning so much fun! In her free time you will spot her playing volleyball, doing yoga, hiking, making art, singing, and giving out an endless supply of high-fives and hugs!
Teacher Teolina Dosseva - Anuban Teacher K2/4
Teacher Teo was born in Sofia, Bulgaria but spent most of her life in Chicago, IL. She graduated from Loyola University Chicago with a Bachelors Degree in History and a minor in Psychology. This is her first time in Thailand and she is thrilled to have an introduction into the teaching profession with Srithammarat Suksa school. Her love of travel and cultural immersion were leading factors in the decision to move to Thailand, as there is a profound and intangible richness of life that can be experienced within this beautiful country. She loves reading, spending time outdoors and is excited to be working in K.2.
Teacher Kelsey Laughton - Anuban Teacher K 3/2
Teacher Kelsey is from American, California. She first fell in love with teaching when she taught high school while she studied in Spain. Back home she works with children with learning disabilities. Teacher Kelsey graduated from theUniversity of Nevada, Reno majoring in Psychology and specializing in Criminology and trauma. This is her first time in Thailand. Outside of school she enjoys running and learning to play ultimate Frisbee.
Teacher Alyssa Carswell - Anuban Teacher NEP 3
Aly is from Cleveland, Ohio USA. She attended Gonzaga University were she earned a B.Ed degree in Special Education. Before Moving to Thailand, Aly was a flight attendant for United Airlines.  Aly is an avid sailor, sea kayak-er, and Scuba Diver. Aly loves relaxing at the beach and practicing yoga.
 ​
Teacher Elijah Lais - Anuban Teacher K 2/2
Born and raised on the East Coast, (best coast), of the United States, Elijah holds a degree in Political Science and History from Goucher College, where he also played soccer for 4 years. After graduating from university, Elijah worked with troubled youth in the foster care system, and as varsity soccer coach at his old high school, Northern Garrett. Elijah loves sports, people, travel, challenges and exploration; and therefore decided to move to Thailand to pursue teaching for a year or two...or 12. After working as a soccer coach in Phuket for 4 months, he has finally settled down in Nakhon, and is really enjoying his time in the classroom, as well as the natural beauty found around town.
Teacher April Shaver - Anuban Teacher K 2/1
Teacher April is coming to teach with us from Houston, Texas.  She graduated from the Univserity of Houston with a Bachelors of Science in Humand Development and Family Studies with a minor in Psychology.  Previously, she worked at Texas Children's Hospital  implementing play, education and support.  April enjoys being outdoors and active.  She is training to complete a half marathon in Thailand.  She enjoys reading, movie, cooking and photography.  She is extrememly thankful to be surrounded by such a beautiful culture.  April is also looking forward to learning the Thai language.
Teacher Ciara Douglas -Lead Teacher of Anuban
Teacher Ciara is from Ireland. She has a Bachelors Degree in Education and has been a teacher in Ireland for the past four years. Teacher Ciara has traveled to Thailand on many occasions. She loves the people, the culture, the food and the weather! It is because of these things that she has come to live and teach in Thailand. Teacher Ciara loves the outdoors and is very excited to live in such a beautiful place. She can't wait to explore the islands, beaches and waterfalls.
Teacher Robert Coffey - Anuban Teacher K. 2
Robert is from Dublin, Ireland. He graduated with a Bachelors degree in History and PE from Martin Methodist College, TN. Before coming to Nakhon Si Thammarat Rob taught PE for one year in Ireland. He has been to Thailand in the past and loved it so much he has decided to make it his home. He said "Nakhon is in the perfect location. I can't wait to explore everything it has to offer." He also enjoys Thai cuisine but will surely miss his mothers home cooking!! Outside of school Rob loves sports, especially football and he supports Manchester United.
Teacher Katherine Hardy - Homeroom Teacher K 3/3 - Lead Teacher
Teacher Katie is from England. She has previously taught Mathayom students in Chiang Mai before moving to Nakhon Si Thammarat to teach Kindergarten. She graduated from the University of Birmingham with a degree in History and went on to study her masters in London. She has spent the last year living in Thailand and feels at home among the people, food and culture. She loves working with young children and finds this brings her immense satisfaction and joy.
Teacher Martyn Evans - Homeroom Teacher K 2/4
Teacher Martyn is from jolly ole' England. He studied Graphic Design whilst in University. His favourite hobbies are having Tea with the Mum and playing computer games. He is proper excited about teaching in Thailand and exploring this beautiful country. For fun, Teacher Martyn likes to DJ in his spare time. Let him know if you have a birthday or bar-mitzvah coming up!  He is well-suited to teaching Kindergarten and loves their energy and enthusiasm. Cheerio!
Teacher Anna Djananova - Anuban Teacher, K1/2
Teacher Anna is from Texas. She loves nature and almost all animals. She feels at home here in Thailand because of all the elephants. She grew up in the circus and had her own pet elephant named Juliet. She loves exploring and traveling and is excited about living in Asia. People play tricks on her a lot as she easy to pull one over on. Her good nature and positive attitude may make her gullible, but makes her a fun person to be around as well.
Teacher Jill Gentry - Anuban Teacher K. 1/3
Teacher Jill is from New Orleans, Louisiana. She studied Sociology and Liberal Arts in college, and has completed her TEFL certification. She loves live music, the outdoors, reading, and ongoing learning. Jill is elated to be in Thailand, and she loves to learn about new people and experience new cultures! Before teaching Jill was in sales and education with a technology company. Jill has always enjoyed time with children, having experienced many years of childcare previously, and is quite excited to be in her current role. When a student shares something they have learned it makes her very happy!
Teacher Jane Cradick - Anuban Teacher K.3/1
Teacher Jane is 28 and from England. She loves working with children and has worked in childcare and education since 2006. Teacher Jane previously worked at AMC kindergarten for 2 years as well as working in the UK, China and France in both Kindergartens and Primary schools. She holds a BA Hons degree in Drama, a TEFL qualification, a NVQ in Childcare, learning and development and is currently training as a children's yoga teacher. She enjoys hula hooping, yoga, music and Thai culture and is so happy to be back in the land of smiles!
Teacher Suzy Lambert - Anuban Teacher K. 1/1
Teacher Suzy is from the great state of Rhode Island, USA.  She loves Thailand and everyone she has gotten to know around here. While she misses Western food, she absolutely loves Thai food and what all the spices to do her stomach. Yum! She is looking forward to a great year with Kindergarten. Yay!
Teacher Kat Herbert - Anuban Teacher K. 2/2
Teacher Kat is from England. She has previously taught Kindergarten in Egypt for a year and worked with disabled and special needs children in the UK. Teacher Kat graduated from the University of Portsmouth specializing in Criminology and Forensic studies. Alongside her degree she spent time as a volunteer working with young offenders. She taught K2 last year and after taking some time at home, she has come back to our school.
Teacher Jennifer Edwards - Anuban Teacher K1/4
Teacher Jen is from California in the USA. She graduated with a Bachelors Degree in Liberal Studies with an emphasis in Elementary Teacher prep from San Francisco State University, and also has a TEFL/TESOL certificate. This is Jen's first time teaching in a classroom setting and first time in Thailand. Jen enjoys the great outdoors, going to the beaches, waterfalls, trying new foods and exploring Thailand. She looks forward to her year teaching and living in Thailand.
Teacher Ceridwin Eyre - Anuban Teacher K1/5
My name is Ceridwin Eyre. I am from the prettiest city in the world, Cape Town, South Africa. I have my Honours degree in Anthropology and plan to complete my MA in the next few years.I love yoga, studying, traveling, reading and living in Thailand. I have been teaching Kindergarten (K1) for two years and love it !
Teacher Lyn – Anuban, Lead teacher, K2/1
Lyn moved to Thailand with her husband in 1992.  She holds a BA in English, Certificate in Early Childhood Development and a TEFL Certificate.  Lyn has been teaching in both bilingual and international schools in Pattaya since 1992.  In 2009 Lyn and her family relocated to Nakhonsrithammarat, her husband's home town, to work with a new church plant.  Lyn took up a position as a kindergarten teacher at Srithammarat Suksa in July 2009.  Lyn loves living in the countryside and seeing the mountains as she drives to school each day. Lyn is hooked on rice and Thai food and can't live without them!
Teacher Amy Anderson– Anuban Teacher, Pre-K/Lead Teacher
Amy Anderson is currently one of eight teachers working in our ever-expanding Kindergarten department.  She first left England six years ago to travel in SE Asia and fell in love with the people and culture of Thailand.  She quickly decided that Thailand was the place to be, so came back to live, teach and ultimately settle.  She is now married with a beautiful little girl!  Amy is in her fifth year here at Srithammarat Suksa, working with K1.  She says, "I love it! It's my job to look after the really young ones who are 3, turning 4.  We're teaching them English while introducing the many other skills needed to succeed happily in school.  We're helping to develop their social, behavioral and emotional skills so there's no denying that it's a huge challenge... But we have so much fun along the way, and to see their development throughout the year is simply astounding."
Teacher Caroline Boon – Anuban Teacher, K1/2
Teacher Caroline is from Texas, USA. Her favorite things to do include eating meat on a stick and wearing fancy costumes. She loves exploring Thailand, particularly the beautiful waterfalls and beaches. Her favorite activities include: Frolicking, Skipping, playing the Ukelele, Line-Dancing and step-aerobics. She loves her students and has so much fun with them that she has come to identify with them on many levels.
Teacher Gloria Perona – Anuban Teacher, K2/4
My name is Teacher Gloria Perona but the children like to call me Teacher "Gee" as my nick name is easier to pronounce. I come from the state of N.S.W on the East Coast of Australia where I am a qualified Registered Nurse. I studied at the University of Western Sydney (UWS) where I gained a Bachelors degree in Nursing and post graduate qualifications in emergency, recovery care, pharmacology and Adult Education. I have 3 children, 2 girls and 1 boy who are all young adults now and I'm very proud of them. I came to teach in Thailand in 2009 and fell in love with the Thai culture, the Thai people and specially the Thai children, so I was very sad when I had to return to Australia for my family in 2011. But, I'm now very happy to be back in Thailand and working at Sri Thammarat Suksa and hope to stay for as long as they have me. I think of Thailand as my home too !!!
Teacher Arvid Brown – Anuban Teacher, K2/2
Teacher Arvid grew up in a freezing cold place called Maine, in the USA.  He moved to Boston and attended Emerson College, where he studied Broadcast Journalism and Political Communication and worked as a photography assistant.  After briefly moving to Los Angeles, he opted for adventure over archetype, and decided to teach English here in Thailand.  He may refer to this as the "best decision of his life."  Arvid loves teaching kindergarten, and in his free time, he plays basketball and ultimate frisbee, and enjoys cooking, photography, music, reading, pizza and high-fives.
Teacher Esme Bester – Anuban Teacher, K2/3
Teacher Esme grew up on a farm in the Free State province of South – Africa. She studied B.com Tourism management at the University of South – Africa Graduate school of Business leadership (UNISA). She has been teaching in Sakon Nakohn in the North – East of Thailand for one year. She is very happy that she decided to come to Thailand. She really loves and enjoys Thailand and the people here a lot. She likes learning and seeing new things everyday. Her most favorite things to do are being out doors, writing and listening to music.
Teacher Gayle –  Anuban Teacher, K3/4
Teacher Gayle teaches in the Kindergarten Programme and is responsible for K 2/4.  She is from Melbourne, Australia where she works as an educator and trainer in schools, colleges and community service organisations.  She has three adult children living in Melbourne and Brisbane.  Gayle is in Thailand with her husband,  who also teaches at the English Programme at Srithammarat Suksa.  She has been a frequent visitor to Thailand but is now enjoying the opportunity to live here and work with the wonderful children, parents and teachers in Nakhon Si Thammarat.
Teacher Mimi Polston - Anuban Teacher K. 2
Teacher Mimi is originally from Austin, Texas in the United States. She attended New York University for her Bachelors in Media, Culture, and Communication and previously taught in schools in Istanbul and New York City. She loves Thai culture - the people, the scenery, the food - and is excited to explore the country from Nakhon Si Thammarat. Teaching is her passion and she loves linguistics, horse back riding, writing, and of course, traveling!
Teacher Kimberly Sanchez - Anuban Teacher K. 2
Teacher Kimmy is a teacher for kindergatern-K3. I am from Ashland, Oregon, USA. I began working with children a few years before coming to Thailand. I love kids because they are so curious and fun-loving. I love thailand for its natural beauty, food and people. In my free time I enjoy swimming, reading, studying yoga and hanging in hammocks.
Teacher Bill Wadsworth - Anuban Teacher K.2
Hello! I am teacher Bill from California, USA and I have been teaching in Thailand for five years. This is my second year at Srithammarat Suksa and I love teaching Kindergarten because it is fun and the students keep me young. I also like this age because I believe it is a critical year in their development in English. In my spare time I enjoy sports and travelling with my family to all the beautiful islands that surround us here in Nakhon.
Teacher Bethanne Wallman - Anuban  Teacher K.2
Teacher Beth came from England with a Bachelor of Science degree in Psychology and Sociology. She was previously teaching in Surin, Thailand at a large primary school before she moved down to the south.Bethanne has fallen in love with beautiful Thailand and doesn't see herself rushing home. Her favourite Thai food is Som Tam, she loves being outside and can't live without her English tea and radio. She loves teaching and is super excited for the year ahead with her K2s!
Teacher Jessica Britton - Anuban Teacher K. 1
Teacher Jessica Britton or Teacher Jess is from Monroe, Louisiana, USA. She attended Louisiana Tech University where she studied Biology. Teacher Jess loves trying new food, spending time with family and friends, and discovering Thailand.
Teacher Alaina Reel - Anuban Teacher K. 3
Teacher Alaina is from the state of Iowa, in the United States. She holds a Bachelor's Degree in Theatre Arts from the University of Iowa. She has worked in the educational entertainment field for some time, touring with childrens' theatre companies across America, and performing at the Denver Museum of Nature and Science. She loves working with children, outer space, and science experiments. Alaina also enjoys singing and dancing. She is traveling abroad for the first time, and is delighted to soak in this new culture in a new country.
EIP-(English Immersion Program)
Teacher Marissa Acuña - English Immersion Program
Teacher Marissa is from South Texas in the United States. She received her Bachelor of Science in Psychology with double minors in Criminal Justice and Geography from Texas State University at San Marcos. She enjoys traveling, hiking, kayaking, eating, photography, being by a body of water, and of course adventures. This is her first time in Thailand, and can not wait to dive into the culture.
Teacher Benjamin Klumpp - Regular Program
Teacher Ben is from a small town in Texas in the United States. He received a Bachelor of Arts in Psychology from the University of Texas at San Antonio in 2013. Teacher Ben loves American football and basketball, especially the Dallas Cowboys and San Antonio Spurs! He loves to try new foods, see new places, and meet new people. Teacher Ben also loves Texas!
Teacher David Du Preez - Regular Program
I like running, swimming and cycling. Mountain biking in and around Promkiri and the South of Thailand. My passion is Diving and I am a qualified Dive Master.   I will be the sport and health teacher in Matayom this year. I look forward to a great year with sport and physical health being our foundation to a happy and healthy year
Teacher Joel Peterson - English Immersion Program
Joel Peterson is from Roanoke, Virginia.  He studied at Carson-Newman College where he also played soccer.  He has worked as the director of a medical mission organization in Jamaica and has been an English teacher for 6 years teaching in Peru as well as Thailand.  His hobbies are soccer, fishing, and reading.
Teacher Daniel Kinyon
I like to study the Bible, and foreign languages. I enjoy science, math and history and learning of every kind. I also like plants and animals and martial arts. My favorite flower is the poppy. I also like water lilies and carnivorous plants. My favorite animals are birds and amphibians. I never met an amphibian that I didn't like. But some of my favorite amphibians are African frogs, Axolotls and newts. (you don't have in Thailand) My favorite birds are ravens and crows, ducks, chickens and geese, eagles and vultures, parrots, toucans, penguins and cassowaries. My favorite martial art is Jiu-jitsu. I like gardening and cooking and working around the house. My dream is to be able to do and make everything myself, from soap and bread to furniture and electrical wiring and to build my own house and to be prepared for anything. I also dream of learning how to hunt and fish and survive in the wilderness. I also like boats and the sea.
Teacher Erich M. Stillmayer
Teacher Erich is from the great state of Ohio, U.S.A. He is a graduate of the University of Akron with a B.S. in Biology. He completed his TEFL in Vietnam, where he was a teacher for two years. He has been teaching in Southern Thailand for an additional two years. He is excited to be part of the AMC Staff and teaching English at Srithammaratsuksa School. He is really fond of Thailand, especially the beaches!
Teacher Simon Pinard
Simon is from Québec. He majored in Political Science in the Université du Québec à Montréal. He's been living in Thailand for over 3 years. He is married to a wonderful Thai lady, and has a young son, Felix. Throughout his young career in teaching, Teacher Simon experienced teaching mainly younger elementary students, being either a Science teacher to grades 1, 2 and 3, or a homeroom teacher to grade 1 and 3. Teacher Simon is student-oriented, and his goal is to share knowledge with all thirsty young souls.